Bellemeade Event Dates
The Arbor Day event was cancelled due to COVID-19.
Yard Sale Dates
August 15, 2020
Rain Date: August 22, 2020
Halloween Parade  
October 25, 2020
Time: 4:30PM sign in
Parade promptly at 5:00PM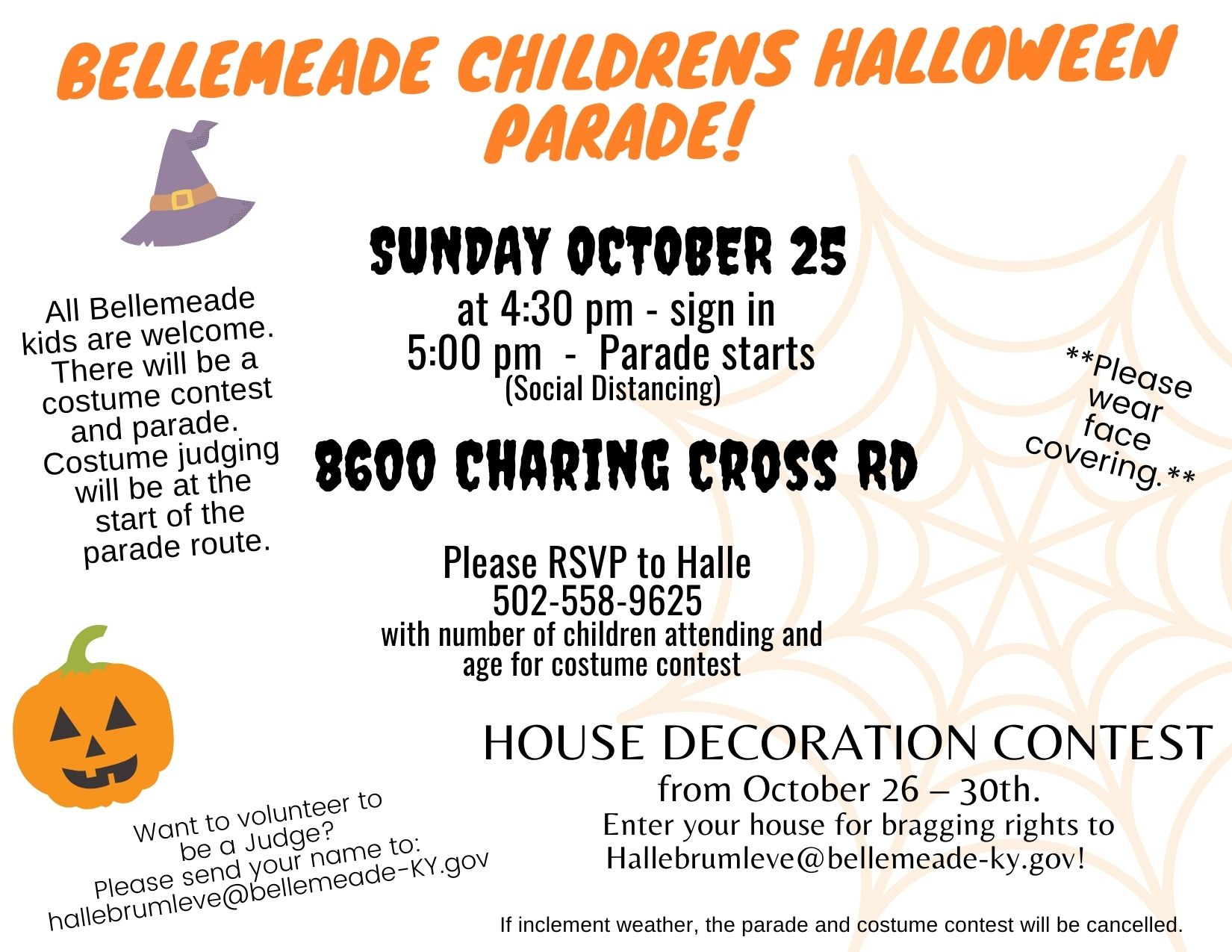 Want to Volunteer to be  Judge?  Please send your name to hallebrumleve@bellemeade-ky.gov.
---
Are you interested in serving on a committee to advise and assist the City Commissioner charged with the responsibility for community events such as yard sales, block parties, holiday observances etc?
Bellemeade has traditionally held one yard sale annually.  Is there sufficient interest in having two?
Public Events are overseen by Commissioner Halle Brumleve.
NEIGHBORHOOD WATCH MEETING: None scheduled because of lack of resident participation.